Hey you, fellow Netflix Binger, what have you been watching? It shouldn't surprise you when I say, I managed to watch quiet a lot on Netflix over the Christmas period and throughout January. (Despite the fact we were in New York for 4 days, and spent 3+ days conversing and celebrating at family members homes ).
But it's not just Netflix I have been binging, ohhhh no, I have been binging telly. So, here is a round up of Dec / Jan and my ultimate binge list.
FYI – Most of these are on Netflix because Netflix is life.
So what have I been watching?
There have been a lot of festive favs on my 'recently watched' tab ( as you can imagine ), But there is plenty of non-festive activity to rave about. January has been a great time for telly and I have been as involved in it all as much as possible. So grab your phone and jot these down, they are well worth the watch!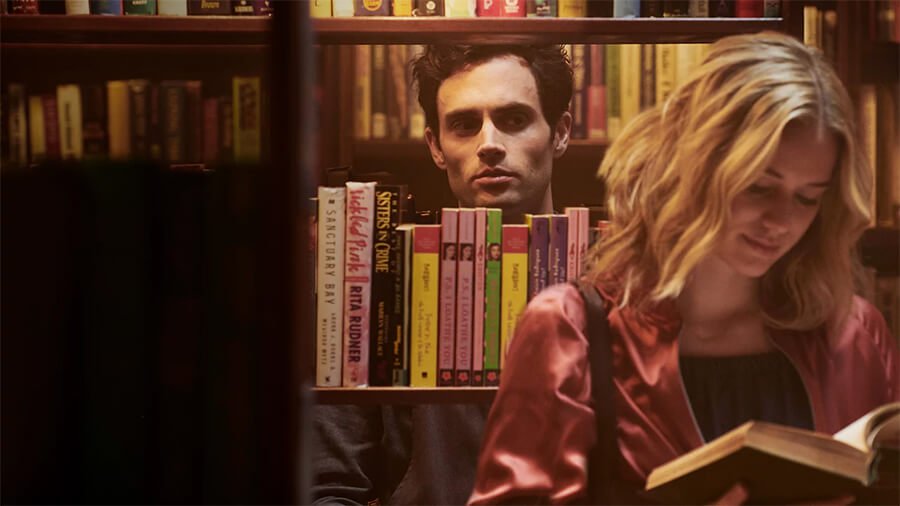 You
It's been bouncing around social media and for good reason. If you are a fan of Gossip Girl, than you'll be shocked to see good'ol Dan Humphrey turn creep – but my god, it's enjoyable to watch!
Follow Joe a he literally falls head over hills for a girl he meets once in a bookshop. I could tell you more, but what's the point, you're gonnah watch it if you haven't already….right?
Cleaning Up
I binged this one in an entire sitting. It's something I had recorded and sat on my Sky box for while. And when I was feeling a little sorry for myself, I watched it all. It's bloody brilliant and although Sheridan Smith sometimes does my head in, shes shown us why she's so good in the business.
She plays a mother who is struggling with money problems and addicted to gambling.
The final episode airs on the 13th Feb!
Bird Box
INCREDIBLE – And I don't see how you can say otherwise. Gripping, heart wrenching and pretty freaky too!

If you've seen The Happening, it has just the same premise. For some godly unknown reason, a 'disease' as you call it spreads across the world in which people uncontrollably kill them self.
This films throws you straight into the action and does a little back and forth with the timeline, but eventually gets you back to the first scene.
I wont say much more than it will have you on the edge of the seat and numerous times I explained I could no longer watch it – but I did because I couldn't stop hah. PLUS, Sandra Bullock is bloody fantastic too!
The Quiet Ones
I actually watched this one back in December on my way over to New York. But it's recently come up on Sky Movies so had to alert.
Just like Bird Box, it's an apocalyptic thriller, where human kind can no longer make noise – unless they want to be killed / eaten by some mass black creature.
If you love bird box, or just want to be scared a little and screaming at the telly, this is a must watch.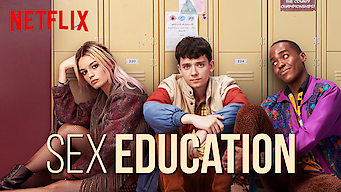 Sex Education
I have *only* watched one episode and yet I LOVE it. British comedy focusing on teenagers and their sexual deviences.
It's pretty grafic with nudity, but is ruddy hilarious.
Luther
I've watched every series and been a huge fan since get go. So when Idris was returning to the classic longline coat, I was damn excited.
This series was the classic 6 episode length and packed a punch in action. It wasn't the best series of Luther, but it was damn good.
Peaky Blinders
I tried this series many a times before and it didn't quiet stick. Yet following Christmas and the pending arrival of a new series, I decided to give it a go – again.
2 seasons deep and well I'm enjoying it and really rather hooked. With season five (?) arriving, I'm excited to binge to get up to date and truly be on the bandwagon.
Ted Bundy Tapes
This is a fairlyyy new docu series on Netflix and boy it's good. Having watched it twice over( there's only 4 episodes ), it truly gives you a terrifying and rather haunting aspect into the serial killer Ted Bundy.
If you are a lover for crime documentaries, this is a must watch!
Rewatching:
Big Little Lies – Because they are advertising a brand new series coming and hello, I want to remember as much as possible beforehand. Also, it's damn good so!!! – You can watch on Sky Boxsets the complete first series.

Game of Thrones – You bet I'm rewatching the latest series ahead of the next. Got to be all prepped and up to date before the final series. I am so excited and cannot wait to see who sits on the throne!

Gossip Girl – It's just a go-to series to watch on a Saturday morning is it not? I've watched the series many times, but I just enjoy it, especially when im blogging.
I am always on the look out for some new shows to watch on Telly and netflix, so be sure to share any that you have been loving latest in the comment section below!